Description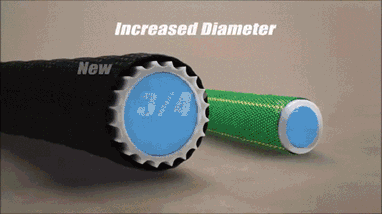 The Pocket Hose Top Brass Bullet as seen on TV is the easiest, lightest, toughest and most convenient hose you will ever use!
The Brass Bullet has an expandable inner rib cage for superior strength and the exclusive Micro-Mesh outer sleeve is completely seamless. It won't tear or burst! Turn the water on and Pocket Hose Brass Bullet expands to full size. Turn off the water and it will automatically contract to its original compact size for easy storage.
Features an industrial brass connector with exclusive connector protector that's guaranteed to not to kink, leak, or tear.