Description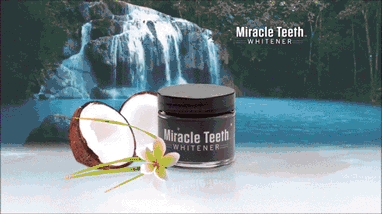 Miracle Teeth Whitener is the natural way to whiten teeth. It's easy to use – just dip your toothbrush in the Miracle Teeth Whitener, brush on just like toothpaste and rinse off for a whiter smile. See results in as little as one use. The more you use it the whiter you teeth will look.
The secret is the combination of natural activated coconut charcoal, bentonite powder and orange seed oil that lifts, extracts and removes years of yellowing and stains.
Miracle Teeth Whitener is completely natural and gentle on teeth and gums. It works great on natural teeth. Miracle Teeth Whitener will whiten teeth that have been stained by smoking, coffee, soda, red wine and more. Miracle Teeth Whitener gives you the confidence to smile again.