Description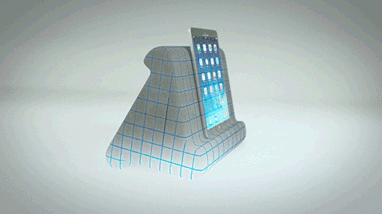 Introducing Pillow Pad, the tri-ledge design that gives you three perfect viewing angles, whether you're lying down, sitting up, or standing.
Pillow Pad is made from a breakthrough cushioned foam that's ultra lightweight and super soft to comfortably rest in your lap. Plus, it's firm enough so you can swipe, wipe or type with precision and speed! Because of the non-slip fabric and innovative ledge design, it securely holds virtually all of your devices, large and small! And here's the best part – with three perfect viewing angles, Pillow Pad adjusts with you!
It's the most comfortable way to binge watch, shop for the best deals on the web, video chat with friends or family, keep the kids happy in the car, and it's not just for devices! Use Pillow Pad on the table to display recipes, to help your children practice their music or comfortably do their homework! Seniors love Pillow Pad because it provides joint comfort and there's no better way to study your faith than with Pillow Pad! Plus, the cover is removable and 100% machine washable! Order now and we'll upgrade you automatically to the deluxe Pillow Pad with the built-in pocket to store your glasses, earphones and more!