Description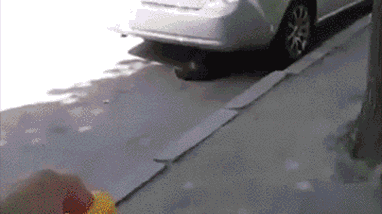 Dogs are indeed man? best friends, but sometimes they can get quite annoying when they bark. Sometimes it is okay to bark, but if Fido has a barking problem, something needs to be done.
The Pocket Pet Trainer Anti Barking Device is a handheld training aid that emits a powerful (yet harmless) ultrasonic sound that is unpleasant to the dog. Your dog quickly learns to associate the unpleasant sound with disobeying your commands to stop barking.
It is easy to use, when a dog barks or exhibits unwanted behavior, just point the Pocket Pet Trainer at the dog and press the button to emit a pet-friendly (but unpleasant) ultrasonic sound in a frequency that only the dog can hear. It is fully harmless and safe to humans and dogs.
The small, lightweight design allows the Pocket Pet Trainer to easily fit in your pocket so it is convenient to carry around with you, and the handy strap ensures the Pocket Trainer is always accessible.
Battery-operated, this easy-to-use device is perfect for controlling annoying barking anywhere, whether you are indoors or out for a walk.
Use it to correct other bad behaviors such as jumping up on you or guests, getting on the furniture, chewing, digging, chasing, even trash raiding. Works great for cats too.
Whether it's your dog or the neighbor's dog, the Pocket Pet Trainer Anti Barking Device will help you regain the peace and quiet that's been disrupted by nuisance barking.
Pet-friendly ultrasonic technology is safe and effective and won't harm pets!
?ound Frequency: 25 KHZ
?equires 9V battery (not included)
?ange within 20 feet
?ED lights – can be used as flashlight
Includes Ultrasonic dog trainer & User manual