Description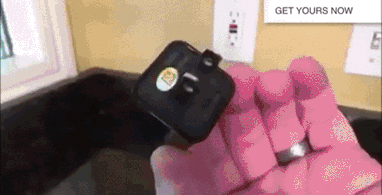 It might look like an ordinary wall charger… but it has a secret!
The USB Spy Cam contains a hidden 1080p video camera that requires no keys, software, or special configuration and records an endless loop video! Just plug it into any regular power outlet, and it starts recording in 1920×1080 video, with full audio!
When you want to review your recording, just connect it to your laptop with the included USB cable and it works just like a flash drive. The USB Spy Cam works as a wall charger too, and will charge any USB device that's plugged into it.
See exactly what is going on when you aren't around in your home, office, business, or wherever you need covert security. Plus, it makes a great nanny cam! This item is so discreet, even the packaging it arrives in looks like a normal USB charger.
Video format: AVI
Video coding: M-JPEG
Video resolution: 1920*1080
Image proportion: 4:3
Memory: Up to 8 GB
Size: 4.5×2.5×2.5cm
Includes: 1x Spy Cam/Charger, 1x USB cable, printed manual.