Description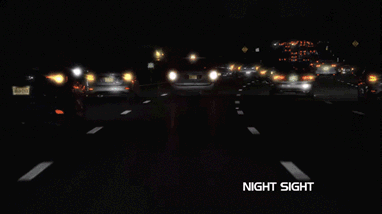 Night Sight Glasses the amazing HD driving glasses that reduce glare and eye strain from lights at night.
Unlike other yellow driving glasses, which make outrageous "night vision" claims, Night Sight Glasses work by cutting down the glare. The anti-reflective coating sharpens your view so you can clearly see everything in front of you. It's like watching the road in crystal clear high-definition.
Night Sight even helps against super bright high beams with polarized lenses that filter between the light and your eyes.
The wraparound coverage even protects your peripheral vision — they can even fit over your prescription glasses.
Glare on rainy night is always a problem but with Night Sight HD driving glasses even the darkest objects appear nice and bright.
Unisex. One size fits all.