Description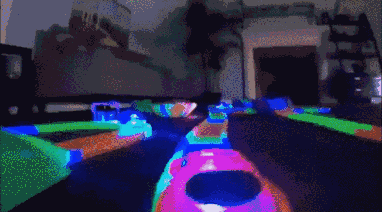 Kids love Magic Tracks! The totally new cool race tracks that bend and glow like you've never seen before. You can bend, flex, and curve the track magically in 320 degree however you want – even while the race car is zooming around.
Just snap the pieces together and you get a fully customized speedway of your own creation. And even better, when you turn off the light, Magic Tracks Extreme glows super bright! Kids love watching the flashing LED race cars zoom around the fun, glow-in-the-dark track they built.
Endless possibilities come with Magic Tracks Xtreme Mega Set, as seen on TV, 320 pieces of interchangeable, flexible, bendable glowing track for 18 feet of speedway!
2 light-up cars require 3 AAA batteries (not included), tower bridge, road signs, cones, palm trees and crash x-track fun guide and decals.
Wihtout original Box.