Description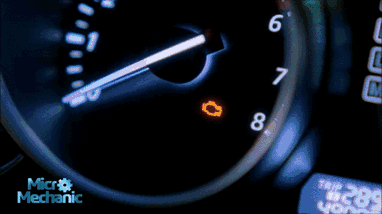 Micro Mechanic is the quick and easy way to diagnose and read your vehicle's check engine light. When your check engine light comes on, just plug Micro Mechanic into the diagnostic port under your steering wheel. Micro Mechanic instantly shows you what's wrong and how severe the problem is, so you can determine the best course of action.
The Bluetooth scanner wirelessly relays any problems found to your smartphone in a simple, easy to understand format. Works with all iPhone and Android devices!
Prevent costly repairs by proactively taking care of your car. Micro Mechanic ensures that you never miss an oil change or critical maintenance.
Works on all vehicles 1996 and newer, compatible with Apple and Android devices, includes a storage case, and the pocket-sized scanner stores easily in the glovebox.